When the international Q-Symbio study of people from Europe, Asia, and Australia was published in 2014, it made headlines. Now, after researchers have looked specifically at the data from the European study participants, the results are even more amazing. Read more about the follow-up study and find out about the supplement that was tested.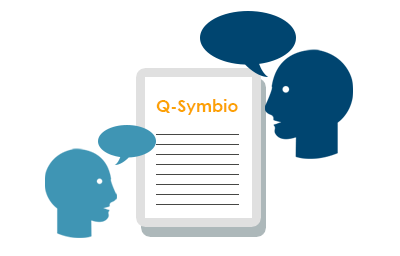 In 2014, Q-Symbio, a large international study of the vitamin-like compound coenzyme Q10 made headlines. The study, which included people from Europe, Asia, and Australia and was published in the science journal JAAC Heart Failure, demonstrated a remarkable effect of taking a product called Bio-Active Q10. It was one of the most widely discussed studies ever of coenzyme Q10 until last month, where a follow-up of the study was published in Cardiology Journal.
Science by the highest standard
In the subsequent analysis of the original study, researchers had looked specifically at the European participants and found an even more convincing effect of taking Bio-Active Q10. There can be a number of reasons why the Europeans responded differently to the supplement. Still, both the original Q-Symbio study and the subsequent follow-up analysis are carried out by the highest scientific standards, so the observed effects are statistically significant and documentable.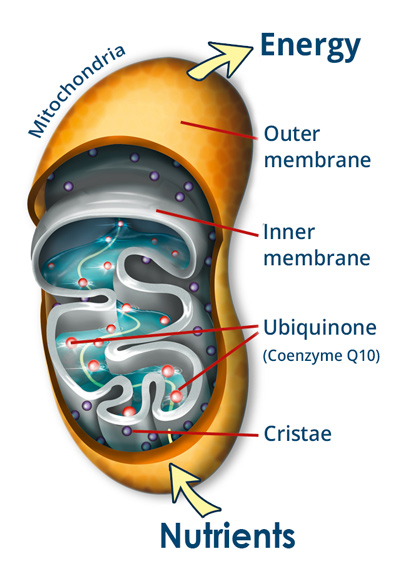 Used to reduce tiredness and fatigue
In case you are wondering what Bio-Active Q10 is, it is a nutritional supplement that contains high-quality coenzyme Q10 and vitamin B2, which contributes to normal energy-yielding metabolism in cells and helps reduce tiredness and fatigue. The product is widely used by people, who wish to maintain their energy levels in a natural way to be able to carry out their daily tasks and enjoy an active life.
Officially endorsed by the ICQA
Bio-Active Q10 has been tested in an array of published studies and is currently the official science reference of the International Coenzyme Q10 Association (ICQA), which is the organization that coordinates all coenzyme Q10 research worldwide.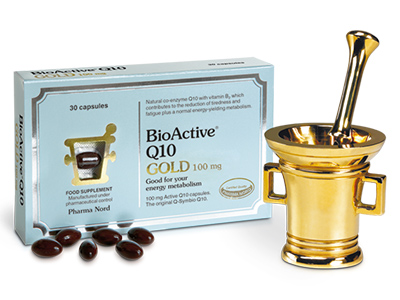 Patented formula with good bioavailability
The reason why Bio-Active Q10 can document such good bioavailability is its patented crystal-free formula that prevents the coenzyme Q10 molecules from aggregating in large indigestible crystal formations. In Bio-Active Q10, each molecule is free and can pass through the intestinal membrane and enter the bloodstream.
Source:
Effect of coenzyme Q10 in Europeans with chronic heart failure: A sub-group analysis of the Q-SYMBIO randomized double-blind trial
Anne Louise Mortensen, Franklin Rosenfeldt, Krzysztof J. Filipiak

Cardiology Journal (online), February 19. 2018