UK scientists warn against decreasing selenium levels in the soil. Getting too little of this essential micronutrient can affect your health. Continue reading to find out how selenium works – and how to make sure to get enough if your diet is unable to do the job.
More and more people fall victim to a problem known as "hidden hunger". Technically, it is when someone has plenty of food to eat but does not necessarily get the micronutrients needed for good health. With the micronutrient selenium, there seems to be a real challenge.

50 per cent lower intake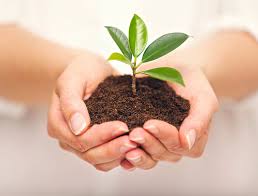 Scientists from Rothamsted Research warn that levels of selenium in the soil could drop by more than 10 per cent in the future due to climate change and a number of other factors. By studying how selenium levels in the soil have changed over time in different parts of the world, they have been able to make calculations that show how climate change and other variables will affect selenium levels in the future. The average selenium intake in Great Britain has been reduced by around 50 per cent in the past four to five decades as a result of declining selenium levels in the diet, and the nutrient depletion of agricultural soil expected in the future will only make the problem worse.
Cannot function without selenium
Selenium is an essential micronutrient that both humans and animals need for maintaining good health. We have in our body a number of selenium-dependent enzymes (selenoproteins) that cannot function properly without the presence of this mineral. Selenoproteins must be saturated with selenium in order to perform their tasks, which include:
ensuring normal function of the thyroid gland
supporting a normal immune function
contributing to normal hair and nails
maintaining normal sperm cell production
protecting cells against oxidative stress
 
Making use of selenium supplements

Selenium experts generally agree that a daily intake level of around 100-125 micrograms of selenium is sufficient. The average European gets less than half that much. A way of dealing with low intake levels in the food is to take a supplement, preferably in the form of organic selenium yeast that has good absorption and bioavailability.

Nearly 90% absorption
BioActive Selenium & Zinc, a patented selenium yeast with over 20 different organic selenium species, has good documentation of this. More than 40 published studies show that 88.7% of the selenium in BioActive
Selenium & Zinc is absorbed in the body and 74.4% of the
absorbed selenium is retained.
Groundbreaking Swedish study

The Swedish scientists who conducted the groundbreaking KiSel-10 study (International Journal of Cardiology, 2013) chose BioActive Selenium & Zinc for their scientific trial because of documented quality of this particular selenium yeast.
You may also be interested in the importance of ensuring adequate selenium levels in the body. More information available here: https://cancerireland.ie/ensure-youre-getting-enough-selenium