Many Irish people have too little vitamin D in their body to ensure healthy bones, according to research from University College Cork (UCC). Continue reading and find out how a vitamin D shortage affects you.
"One in every eight people in Ireland lacks enough vitamin D for healthy bones". This headline from the Irish Independent (August 24. 2016) is a cause for concern but the fact is based on recent research conducted by scientists from University College Cork (UCC). Professors Kevin Cashman and Mairead Kiely of UCC's Cork Centre for Vitamin D and Nutrition found that around 12 per cent of the Irish population are vitamin D deficient. In the UK, the corresponding figure is around 20 per cent.
Necessary for bone health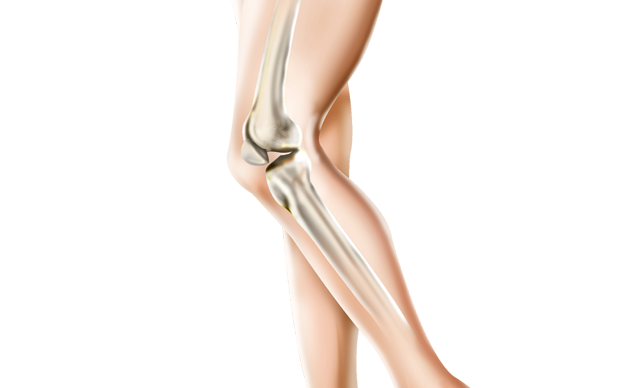 Vitamin D is important for a number of things such as building and maintaining healthy bones. It also contributes to normal functioning of the immune system and normal muscle function. The human body has vitamin D receptors (docking stations) in literally every tissue, suggesting the importance of this nutrient.
Too little sun
The sun is the key provider of vitamin D, but according to Professor Cashman the sun in Ireland is not sufficiently strong during the winter months to allow the skin to synthesise vitamin D. This, he points out, is not made any better by health advice suggesting to limit unprotected sun exposure due to important concerns about skin damage and cancer. An alternative source of vitamin D is food, but the content of this nutrient in many Europeans has been shown to be too low.
Experts recommend supplements

More and more experts are pointing to vitamin D supplements as a convenient and safe way of increasing levels of vitamin D in the blood. As opposed to sunlight, supplements have the advantage that they are easier to deal with. You can easily overdo it with sunbathing and that causes premature skin ageing. Alternatively, if you use sunscreen the UV-filters in sunscreen block the synthesis of vitamin D in your skin. A supplement guarantees that you get the same amount of vitamin D every single day.
Source:
http://www.independent.ie/life/health-wellbeing/one-in-every-eight-people-in-ireland-lacks-enough-vitamin-d-for-healthy-bones-34480577.html
 
Superior absorption with new formula
D-Pearls is a whole new vitamin D formula that has been developed by Pharma Nord for the purpose of making the vitamin as absorbable to
the body as possible. Vitamin D is lipid-soluble and for that reason our biologically active vitamin D3 is dispersed in a high-quality vegetable oil that allows it to be absorbed in the digestive system. The small gelatin capsules (pearls) make it easier for people who have difficulty with swallowing pills.
Each capsule of D-Pearls provides you with 38 micrograms of biologically active vitamin D3 – an amount that is sufficient to cover your needs.
Tested on athletes
Vitamin D contributes to normal bones and muscles, among other things, and many athletes take supplements of vitamin D for the very same reason. D-Pearls is said to have optimal absorption due to the fact that it contains vitamin D in olive oil. Since vitamin D is fat-soluble, this would enhance the absorption of the nutrient. What would then be more natural than to put it to the test on a group of athletes and that is exactly what a group of Norwegian researchers from the University of Oslo did. They gave D-Pearls to a group of young Norwegian athletes and observed that the product was absorbed very well. Blood levels of vitamin D increased notably in the subjects that were given supplements of the nutrient. What makes D-Pearls so popular with many consumers is that the small capsules are easy to swallow – or even chew.