Pharma Nord attended the recent 'Over-50's Show' at the Radisson Blu Hotel in Galway. The show was a great success. The Pharma Nord stand was still the most visited stand at the show, with many people looking to hear about the benefits of nutritional supplements to their lives.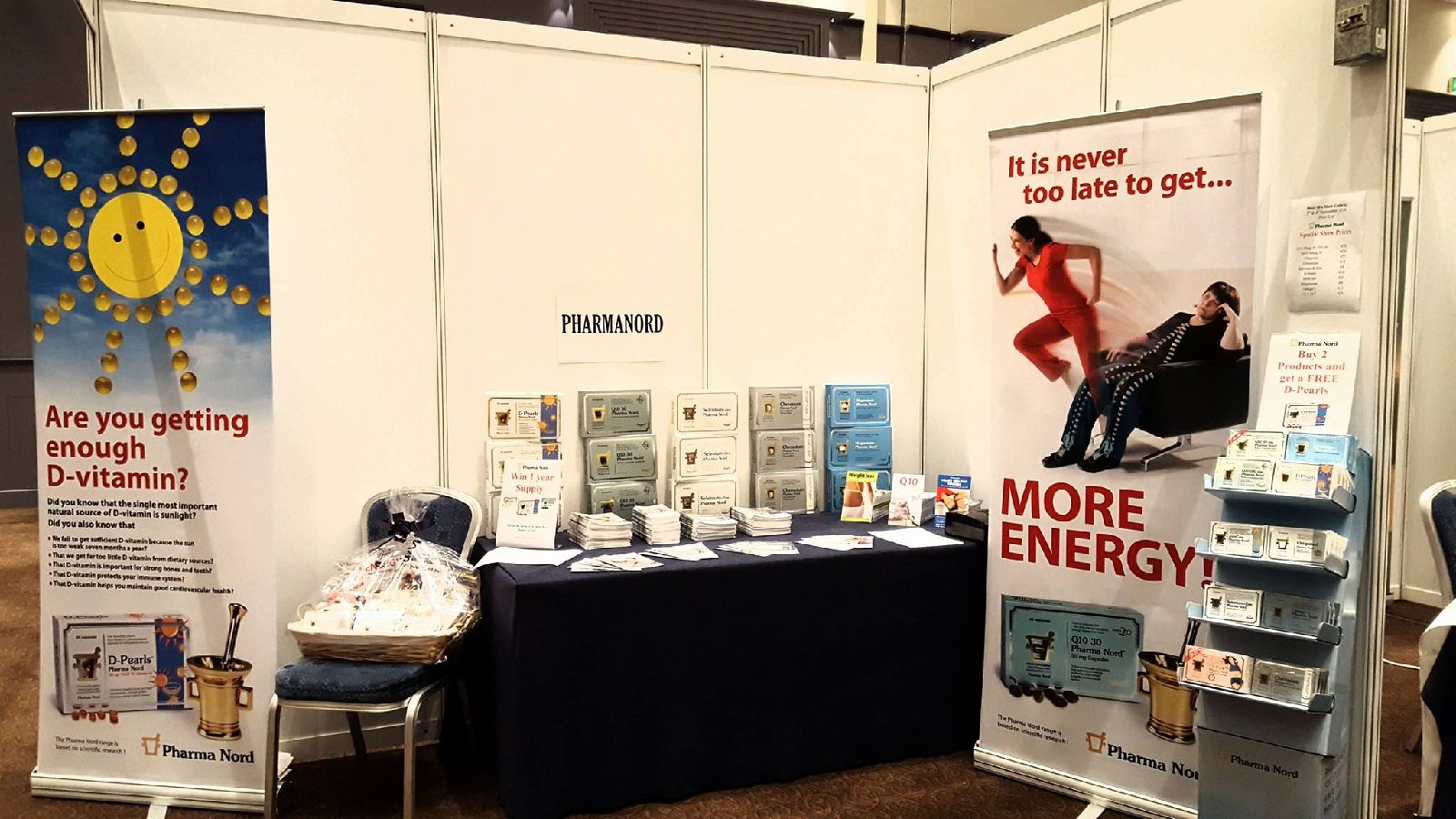 Q10 100mg Pharma Nord was the most popular product on our stand. People visiting the stand were interested in finding out how they could naturally increase their energy. Q10 Pharma Nord provides our cells with more Q10 which helps break down food and turn it into energy.

Our JointCare Pharma Nord also got lots of attention The daily intake of jointCare is a great way to provide your joints with some of the substances found in normal cartilage. The content of vitamin C supports your body and the biological processes that contribute to the mobility of your joints.

We ran a competition on the day giving away a 1 years supply of product. Our winner was Maura Fitzmaurice who won a 1 years supply of her choosen product Magnesium Pharma Nord.
Thanks to everyone who came to visit us and we hope you feel great benifits from our products.
Congratulations to Maura from Mayo who
won a 1 year free supply of Magnesium at the show