There are many factors involved in the ageing process, but one thing which science has its eyes on is oxidative stress, a biochemical imbalance that can occur as a result of something as simple as not getting enough selenium. Read more about the vital micronutrient here.

All humans age. It is an inevitable part of life. The rate at which a person ages hinges on different factors such as genetics, lifestyle, exercise, and diet. In fact, there is a specific micronutrient in our diet that scientists have grown increasingly fascinated by and that is selenium. We need adequate amounts of selenium in order to maintain a host of different defense and repair mechanisms in the body, and one of the really vital roles of selenium – when it comes to ageing – is its ability to protect us against something called oxidative stress.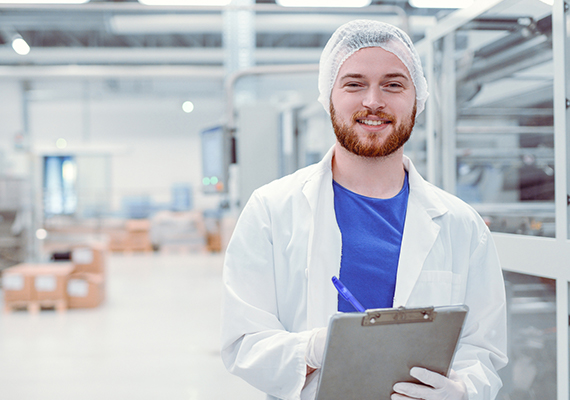 How selenium fights oxidative stress
In a recent science paper called "Selenium Status in the Elderly People: Longevity and Age-Related Diseases", Irish, French, and Belgian researchers looked specifically at selenium and its inherent ability to protect against oxidative stress.

Their paper, which was published in Current Pharmaceutical Design last year, describes how selenium helps to support a variety of selenium-dependent enzymes called selenoproteins that protect cells against the perils of oxidative stress.
Protects healthy cells
Basically, oxidative stress is a situation where the body is overwhelmed by an overrepresentation of potentially harmful, tissue-scavenging free molecules, which can destroy health cells and lead to physical deterioration.

Free radicals are a normal byproduct of cellular energy metabolism and the body is normally able to handle them, so they do not cause harm. It is our built-in defense mechanisms that take care of the job. However, as we grow older, these mechanisms tend to deteriorate and slow down, and if there is too little selenium in the blood to fuel the protective selenoproteins, they may not be able to carry out their assigned tasks.
Europeans get too little selenium
What is especially critical in large parts of Europe is that the selenium content in the diet is lower than in other parts of the world.

The European agricultural soil is naturally low in selenium, and modern farming methods also leach nutrients from the soil, so the selenium content in crops and throughout the food chain is not as high as it should ideally be. A way to compensate for this lack of selenium in the diet is to take a daily supplement to make it easier to reach the intake level that has been seen to make a difference.
Improved quality of life
An average European gets 40-50 micrograms of selenium daily by eating a balanced diet. But a Swedish study on healthy, older men and women, showed we might greatly benefit from getting a lot more. The study (KiSel-10), which was published in International Journal of Cardiology in 2013, was conducted on 443 volunteers.

The scientists randomly assigned them to either 200 micrograms of selenium (SelenoPrecise) and 200 mg of coenzyme Q10 (Bio-Quinone Q10) daily, or matching placebo. The participants took their daily regimen for five years. Afterwards, the scientists could clearly see the difference between the two groups. Quality of life had improved significantly in the active treatment group, suggesting that selenium is a key element in maintaining normal health in old age, with the nutrient's ability to protect against oxidative stress and contribute to normal immune function being two key factors.
Find more information about
BioActive Selenium+Zinc and Kisel-10 below