Pharma Nord attended the recent 'Over-50's Show' at the Malton Hotel in Killarney. The show was a great success. The Pharma Nord stand was still the most visited stand at the show, with many people looking to hear about the benefits of nutritional supplements to their lives.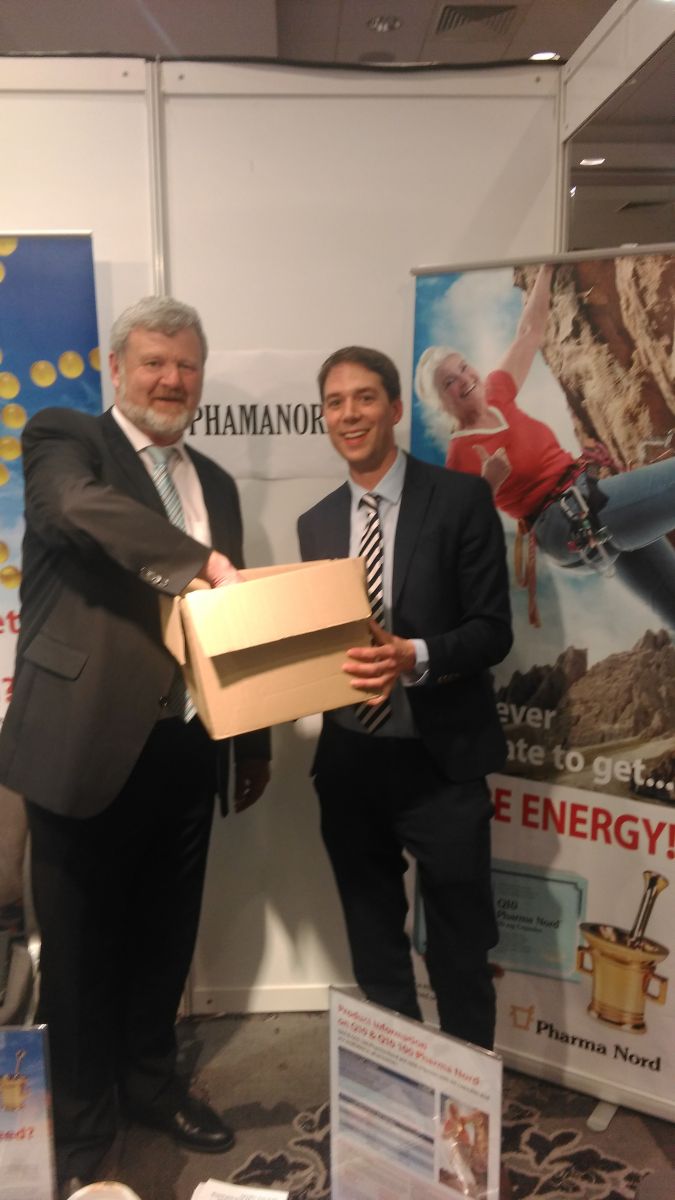 D-Pearls Pharma Nord was still the most popular product on our stand. Vitamin D deficiency is rampant in Ireland and thankfully awareness is growing of the benefits which can be achieved with supplementation. For Pharma Nord, absorption is the key. Once people are aware of the documentation which go into Pharma Nord products, they can see the quality of our D-Pearls.
We made a draw on the day for a hamper of Pharma Nord products. The draw was made even more special by the guest who pulled out the winning ticket. Many thanks to Eoin 'The Bomber' Liston for helping out (pictured with our Nutritional Sales Consultant, Derek Jolly). The Bomber, who is the holder of 7 All-Ireland medals, is regarded as one of the greatest full-forwards in the history of Gaelic football. Also he is no stranger to a healthy lifestyle and gladly helped out Pharma Nord.