In a push for vitamin D supplementation that overshines any earlier recommendations, researchers at Trinity College Dublin call for new government guidelines for vitamin D intake. Continue reading and find out why they are so focused on this particular nutrient.

Living in Ireland means less sun exposure than you get in other countries and a large part of the Irish population has too little vitamin D in the blood. This, scientists at Trinity College Dublin say, is a problem and they are now calling for a change of recommendations with one particular benefit in mind: Vitamin D is required for normal immune health.
Supports the immune system
In an article that was published on May 11th on www.irishtimes.com, the researchers point out on behalf of their new report that vitamin D supports the immune system through a number of immune pathways. Their research is backed by a study from Northwestern University in the United States that also saw immune-supporting benefits of vitamin D.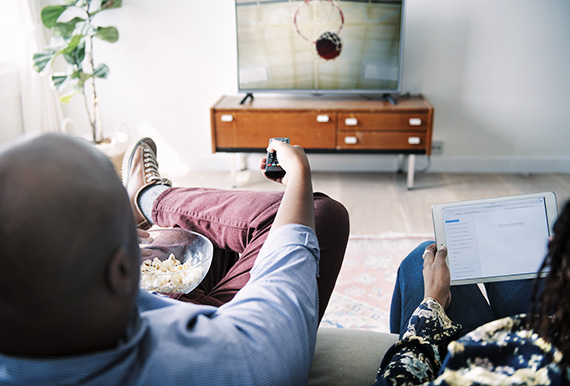 Smoking and being inactive is problematic
TILDA (The Irish Longitudinal Study on Ageing), as the report is called, specifies, among other things, that during the winter time, approximately one in five Irish people (21.3 percent) aged 55 years and older is vitamin D-deficient, while one in eight adults over 55 years of age is vitamin D-deficient all year. Some of the factors that are listed as contributors to reduced vitamin D status are living in the Northwest of Ireland, smoking, and being inactive.
More and more people choose supplements
The challenge with vitamin D is that it is difficult to get enough of the nutrient during the winter period, where the sun sits too low in the sky for the synthesis to take place in our skin. Even in the summer, there is often too little bright sun to undertake the task, and the amount of vitamin D in food is comparatively low. That is the reason why a growing number of people choose supplementation as a way of maintaining an adequate vitamin D status.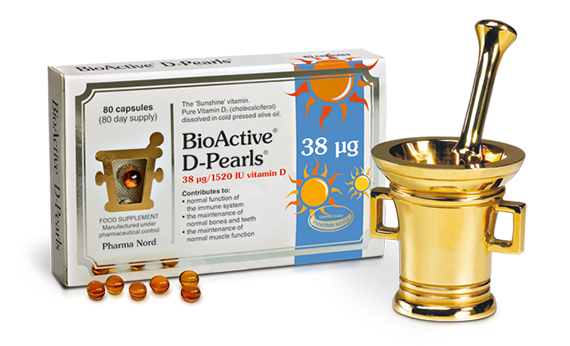 BioActive D-Pearls – loaded with benefits
BioActive D-Pearls from Pharma Nord has a number of advantages that make it a both safe, convenient, and effective choice.
It contains biologically active vitamin D3 that is easily utilized by the body

The vitamin D content is dispersed in high-quality olive oil for optimal bioavailability

It has been tested in several published studies where the preparation has demonstrated that it is absorbed and raises blood levels accordingly

It comes in different strengths which makes it easy to adjust your intake to factors like age, skin type, sun exposure level and season
You can read more about D-Pearls here:
BioActive D-Pearls 38 µg
BioActive D-Pearls 75 µg
BioActive D-Pearls Junior