Irish politicians urge everyone take a daily vitamin D supplement
The vitamin D status of the Irish population is historically low. This has led a cross-party group of politicians to recommend daily vitamin D supplementation for everyone, young and old. Continue reading and find out why this particular nutrient is so important for you
According to a news bulletin published by RTE News on April 7 2021, the Oireachtas Committee on Health, a cross-party group of Irish politicians, has called for daily vitamin D supplementation of the entire population. They have specified their recommendations in a 28-page report that reflects the views of doctors from Trinity College, St. James's Hospital, the Royal College of Surgeons in Ireland, and Connolly Hospital Blanchardstown. The committee members met with the doctors earlier in February.
Widespread deficiency
The new report specifically mentions that 50 percent of 18 to 39-year-olds, a third of 50 to 59-year-olds, and an alarming two-thirds of people older than 80 years are deficient in vitamin D. Considering that this nutrient is essential for maintaining normal immune health, normal teeth and bones, and normal muscle function, this fairly widespread deficiency problem could represent a rather concerning public health problem.
Not just a problem in Ireland
Our main source of vitamin D is the sun exposure that enables our skin to produce vitamin D. However, due to the relative lack of sunlight during the winter period in this country, Irish people are at a disadvantage compared with those living at southern latitudes. Still, studies published in recent years have also revealed surprisingly low blood levels of vitamin D in populations in countries like Italy, Hungary, Portugal, and Spain.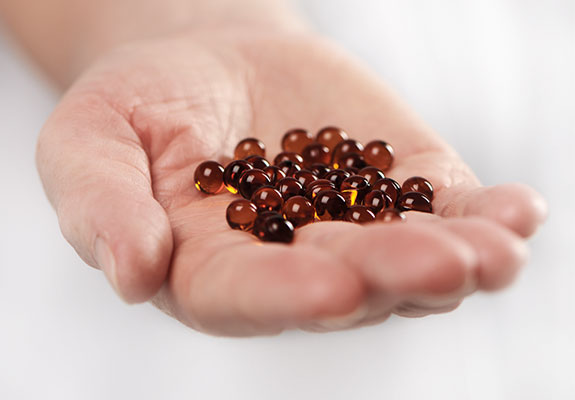 Pharma Nord's documented formula
According to public health officials in Ireland, taking vitamin D3 in quantities of up to 4,000 international units (100 micrograms) daily is safe. All Pharma Nord's vitamin D supplements are within this range. There are three strengths (38 micrograms, 75 micrograms, and five micrograms for children). The three products contain biologically active vitamin D3 in gelatin capsules in a vegetable oil matrix to help increase the absorption of the lipid-soluble vitamin in the digestive system. D-Pearls are known by scientists and have been used in Scandinavian studies because of their documented bioavailability.