All Irish seniors aged 65 years and older are advised to take a vitamin D supplement. This recommendation was issued after the Department of Health called for a vitamin D status among older people.
Earlier this year, The Scientific Committee of the Food Safety Authority of Ireland (FSAI) decided to check the vitamin D status of Irish seniors. It turned out that older people in Ireland are not getting enough vitamin D from their diets or from sunlight to support normal bone and muscle health at all times.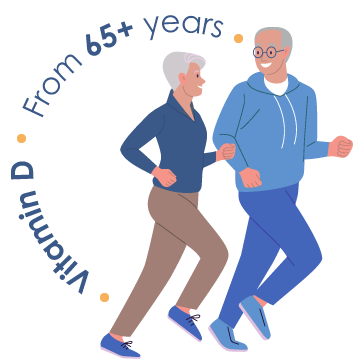 Hoping for an active senior life
On behalf of the FSAI report, the Department of Health has now decided to recommend vitamin D supplements to everyone aged 65 years and older.

The Minister for Health hopes that this blanket recommendation will help ensure better maintenance of older people's bones and muscles so they are able to enjoy an active and prosperous senior life.

The Irish recommendation follows in the wake of the British and Scottish call for offering vitamin D supplements to all citizens at risk of deficiency.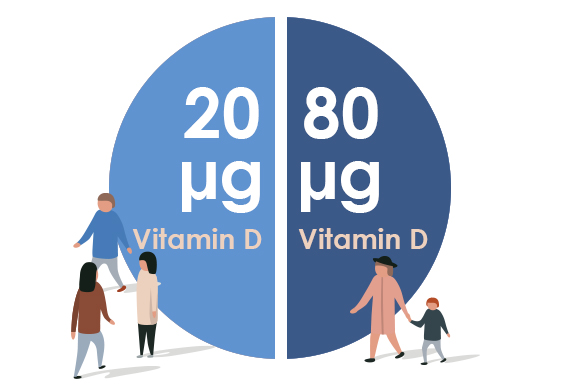 D-Pearls chosen in large study because of extensive documentation
In order to investigate the exact impact of taking a vitamin D supplement during the winter period, the British health authorities have launched a large study with 6,000 participants. Pharma Nord will be supplying vitamin D for this study.

All participants will be tested at baseline and are eligible for inclusion provided their vitamin D blood status is below the recommended level.

Half the participants – the control group – will be advised to follow the official guidelines that recommend taking a daily 10-microgram supplement of vitamin D. These participants will not be monitored for compliance.

The other 3,000 participants will be divided in two groups with one group taking capsules with 20 micrograms of vitamin D daily for six months while the other half will be taking capsules with 80 micrograms of vitamin D. When the study is terminated, vitamin D levels will be measured again in the two supplemented groups.

The British study has received funding from Fischer Family Trust, a charity organization specialised in supporting medical research and education. It is also supported by Barts Charity and the Aim Foundation.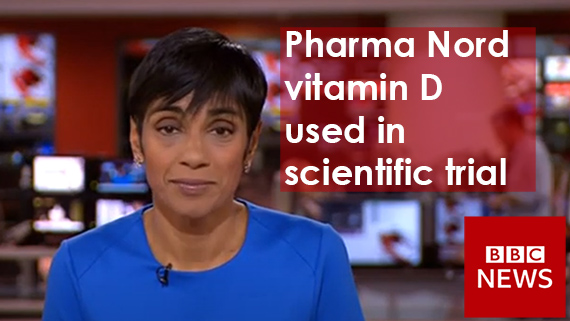 BBC report on the study
BBC News has made a report that explains the background for focusing on vitamin D in relation to the immune system.
Pharmaceutical-grade pearls that are bioavailable
The British scientists have chosen a supplement with vitamin D from a Danish company because previously published studies show that BioActive D-Pearls is a supplement that the body can easily absorb. The small gelatin capsules (pearls) are available in different strengths so you can take the exact right dose according to your personal requirements, the time of year, and the amount of time you spend outdoors:
Five micrograms (for the youngest), 38, micrograms, and 75 micrograms.
Each capsule contains biologically active vitamin D3 in cold-pressed olive oil. The product is manufactured in Denmark under strict pharmaceutical control.
BioActive D-Pearls 38 µg

Vitamin D3 specially formulated in gel 'pearls'. D-Pearls is dissolved in cold pressed olive oil to enhance absorption. For your teeth and bones.