Do you have good blood circulation?
Or are you one of the many people who search the internet to find a way to optimize their circulation and blood flow? A lot of those looking for solutions stumble across ginkgo biloba – and that stands to reason.
Many people worry about their blood pressure. Every month, around 100,000 people from Ireland specifically search the net for information about blood pressure, according to web statistics. However, many of us also look for ways to boost our blood flow, with 28,000 monthly searches for "blood flow" and "blood circulation". In addition, 18,000 individuals per month put "cold hands and feet" in the search field. This annoying health complaint is often a sign of poor blood flow.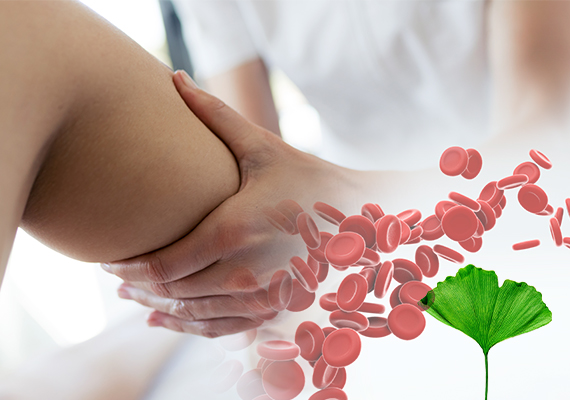 The blood carries nutrients and oxygen
Good blood circulation is essential. The blood carries oxygen and nutrients to all the different tissues and organs, which is why good blood circulation is so vital. The more blood reaches the different parts of your body, the better – not just for supporting body functions but also for keeping your hands and feet warm and helping you stay comfortable.
Extract made from the ginkgo biloba leaves can help you due to the effect on the circulatory system. Even though the remedy is completely natural, it is listed as a traditional herbal medicinal licence in Ireland (THMP), available over the counter in pharmacies only and is made to pharmaceutical grade like all Pharma Nord products.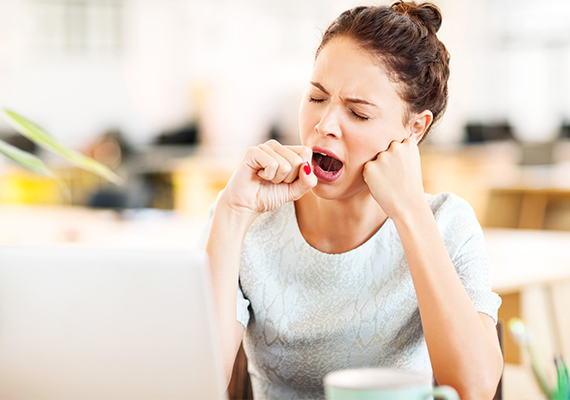 Is your brain getting enough oxygen?
The active compounds in ginkgo biloba – the flavonoids, ginkgolides, and bilobalides – also improve the cerebral blood flow. The brain alone accounts for approximately 20 percent of the body's total oxygen consumption so you can easily imagine that an improved blood flow will also benefit your brain.
Ginkgo-Biloba Pharma Nord is the only traditional herbal medicinal product used to alleviate the symptoms of poor blood flow in conditions such as cold hands and feet in Ireland. The preparation is manufactured with high-quality raw materials. Also, the content is standardized which is your guarantee that each tablet contains the exact same high amount of active ingredients.
A thoroughly manufactured quality product
It is a big challenge to manufacture ginkgo biloba tablets without destroying their sensitive ingredients. Pharma Nord is very much aware of this and because of our insight we are able to make a product that is unique.
In a study where British scientists compared Ginkgo-Biloba Pharma Nord with 17 other ginkgo biloba supplements, our product came out on top as the brand with the best effect. Even though several of the competing products contained more ginkgo biloba extract, the effect of our product was better. In fact, the study showed that Pharma Nord's preparation had a 50-fold greater effect than the product that fared the worst in the study.

The study is published in a scientific journal – you can see it here:
You can find more information about Ginkgo-Biloba Pharma Nord here: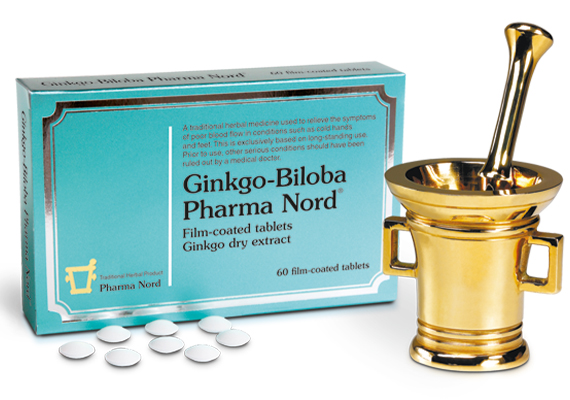 Ginkgo-Biloba Pharma Nord has a high content of active compounds that makes it possible to obtain the desired effect with only 1 tablet twice a day.
Traditional herbal medicinal product used to alleviate the symptoms of poor blood flow in conditions such as cold hands and feet, exclusively based upon long-standing use. Always read the leaflet.
Other things you can do to improve your circulation
Exercise regularly. It strengthens your heart and helps it pump blood to all parts of the body.
Avoid smoking. It damages your heart and cardiovascular system.
Try to eat a healthy and balanced diet with plenty of healthy fats and all the vitamins and minerals that help maintain cardiovascular health.
Try the best you can to avoid stress. It is known to have a negative impact on both heart health and circulation.